Dear aspiring online entrepreneur,
If you have not made your first $1,000 online or if you are not earning a 4-figure monthly income consistently, this membership program "Ask Sam Choo" is for you.
My mission is to help you get started and make your first sale online and then make even more sales.
Maybe you have a day-job but the salary is not enough to feed your family and pay the bills.
Maybe you hate your job and yearn for a freedom lifestyle.
You are looking for ways to make money.
You might have paid thousand of dollars for some Internet Marketing workshops, but you are not getting the desired result.
Maybe you are oversold on the belief that any newbie without any skill can make a 5-figure income easily and quickly.
My recommendation for you is this:
* Get a reality check of what is possible and what is achievable for you
* Think like an entrepreneur
* Find the right business model that suits you
* Take consistent baby steps. Learn in bite size and apply.
* Stay focused. Keep tweaking and working on it until you succeed.
To succeed as an internet marketer, you have to keep learning and apply what you had learn.
I believe in Kaizen. Learn in bite-size. Take daily action.
There are a lot of things about internet marketing that you need to learn, from lead generation, content creation, branding, copywriting,  Facebook marketing, etc.  You cannot master them in a few days.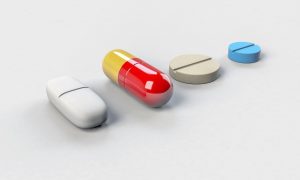 What you get from me is like taking one multi-vitamin pill a day.  You need many kinds of vitamin in small dose every day. One pill a day will keep you healthy. Likewise,  I will share with you my insights on internet marketing, covering a number of subjects. I give to you in small dose every day to keep your business healthy.
This is what you will get when you join the program as a subscriber:
* You will be added to an exclusive SECRET Facebook group
* Actionable daily bite-size tips for you to take action to start making money
* Consistently make money if you take committed action
Who am I?
Since 2008, I have been working at home as an internet marketer.
I am a dad to 2 teenagers. My wife is a homemaker.
I am a sole breadwinner and I am debt-free.
Here's what some people have said about me
What You'll discover:
I will share the following with you on a daily basis through the exclusive Facebook group:
* business ideas about making money online
* entrepreneurship
* life lessons
* success formulas
* ways to make money with no-money methods
* Facebook marketing strategies
As the founder of the most active Singapore Internet Marketers online community, I interact with many online entrepreneurs. I want to share with you business ideas that I pick from experts, their winning formulas and what it takes for you to be a successful online entrepreneur. Over the years, I have learned Internet Marketing from many experts and I am constantly upgrading myself almost every month by attending workshops. I'll share with you whatever I know, including my experience and insights.
I believe my sharing will help you reflect on your life, inspire you and change your life.
If you are one of these people, my sharing will benefit you:
* stay at home mom or dad
* an aspiring entrepreneur
* wants to make a few hundred dollars to a thousand more a month
* looking for business ideas
* wants to quit your day job and start your own online business.
Your investment: USD$10 a month.
You can unsubscribe anytime.
Here are some of the topics I have shared with my members so far:
page 1
page 2
page 3